PABLO ESCOBAR MEDELLÍN TOUR
Pablo Escobar's tour of Medellín.
"The Pablo Escobar Medellin Tour impacted me, since it is not just knowing something about a character, but how this character affected a city (Medellin) and a whole country with drug trafficking in the 1980s."
– Richy Carmelo(Mexico) –
THE BEST TOUR OF PABLO ESCOBAR IN MEDELLÍN.
Pablo Escobar is undoubtedly one of the people in the history of the country that has generated more hatred and sadness, and has given much to talk about, not only in Colombia but around the world. Many stories have been created around this character, some true and some false, we still see that there have been
produced
an infinity of documentaries, movies and even series, such as the Narcos Series on Netflix. All this makes the way of seeing Escobar different for many people.
In order to clarify and mention many aspects in the life of this character, we have analyzed and created a purely historical Tour. In addition, in this interesting tour you will be able to see some representative places and stories in Escobar's life, for the history through a guide specialized in the subject.
Come, enjoy and get to know Medellín from its history with the TOUR.
WHATSAPP +57 313561713135
Historical Tourism of the City of Medellin.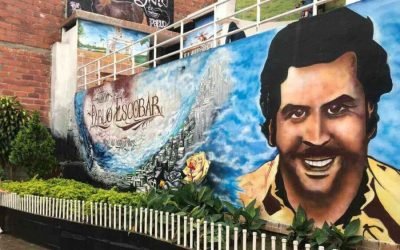 TRUE HISTORY OF MEDELLÍN.
Outside of every movie, documentary or Netflix series, you need to know the true story of the greatest kingpin in history. For this reason, this tour in Medellin will take you to will take you to you to know its real history.
PABLO ESCOBAR'S TOMB IN MEDELLÍN.
We cannot stay behind, we need to know history so as not to repeat it and continue to be part of the transformation process of Medellín. Medellin's past is history, what is important is the present of our beautiful city.
TAKE THE PABLO PRIVATE TOUR + PABLO ESCOBAR MUSEUM.
If you come to Medellin you need to take this tour that will take you to have a historical experience of the city and the whole country of Colombia. Come and take advantage of your stay in Medellin and don't miss this Historical Tour of Pablo.
PABLO ESCOBAR TOUR OFFICIAL WEBSITE
RESERVATIONS WHATSAPP +57 313561713135
HISTORY OF PABLO ESCOBAR.
The character of Pablo Emilio Escobar Gaviria, was born near the beautiful city of Medellin, in Rionegro Antioquia on December 1, 1949 and died at 44 years of age on December 2, 1993 in the city of Medellin, in the neighborhood of Los Olivos.
Son of Don Abel and
doña
Hermilda, he did not have a bad example from his parents, on the contrary, they were hard-working people. Pablo and his family came to live in the city, more precisely in Envigado, Antioquia, where this young man grew up and began to experience delinquency.
Together with his cousin, Pablo started stealing tombstones from cemeteries, stealing cars, robbing banks, and even trafficking marijuana and finally cocaine, all of which he did with his cousin and friend Gustavo Gaviria.
In 1974, he began the creation of the cocaine production and distribution business, which grew into a large drug trafficking empire and created what was called the Medellín cartel. And some time later to have one of the largest fortunes in the world.
Having money and power from his drug trafficking business, he began to come into the public eye as a big businessman and cattle rancher. In addition, he began a career as a politician, and as part of this work he carried out many social works, for example: repairing
soccer
in poor neighborhoods of the city and development plans for the suburbs of Medellín, where he built houses for the poor people of Medellín.
Some important people in Colombia began to suspect and gather evidence against this drug trafficker, including Guillermo Cano (director of the newspaper El Espectador), Rodrigo Lara Bonilla( ColombianMinister of Justice). All of whom died at the hands of Pablo Escobar.
A crime wave was unleashed in Colombia when drug traffickers declared war on the Colombian state. This has led to countless car bombs, the death of policemen, judges, lawyers, journalists, politicians and all kinds of people, including more than 46,000. Some important people who died in this absurd war are: Guillermo Cano, Luis Carlos Galán, Lara Bonilla, Carlos Pizarro León Gómez (of the M-19), among many others.
Curious facts about Pablo Escobar.
Escobar And His Criminal History.
The Pablo Escobar Tour Includes:
TOUR PLAN 2: Pablo Escobar and Comuna 13 Tour
PLAN 3 (VIP): Pablo Escobar Tour, Museum, Cathedral and Comuna 13.
Private Tours in Medellin Colombia.
Get to know its history in the hands of the best. Be captivated and surprised by a real life story in this Medellin Tour. Don't just go by what the Narcos Series on Netflix says. He who does not know his history is condemned to repeat it.
Tours Every Day with the best guides.

If you want to have a great experience and learn a lot of history about Medellin and Pablo Escobar, you need to take this tour.

Tour


in Medellin.
Let yourself be captivated by a tour full of tragic stories, but also a history of social transformation of Medellin.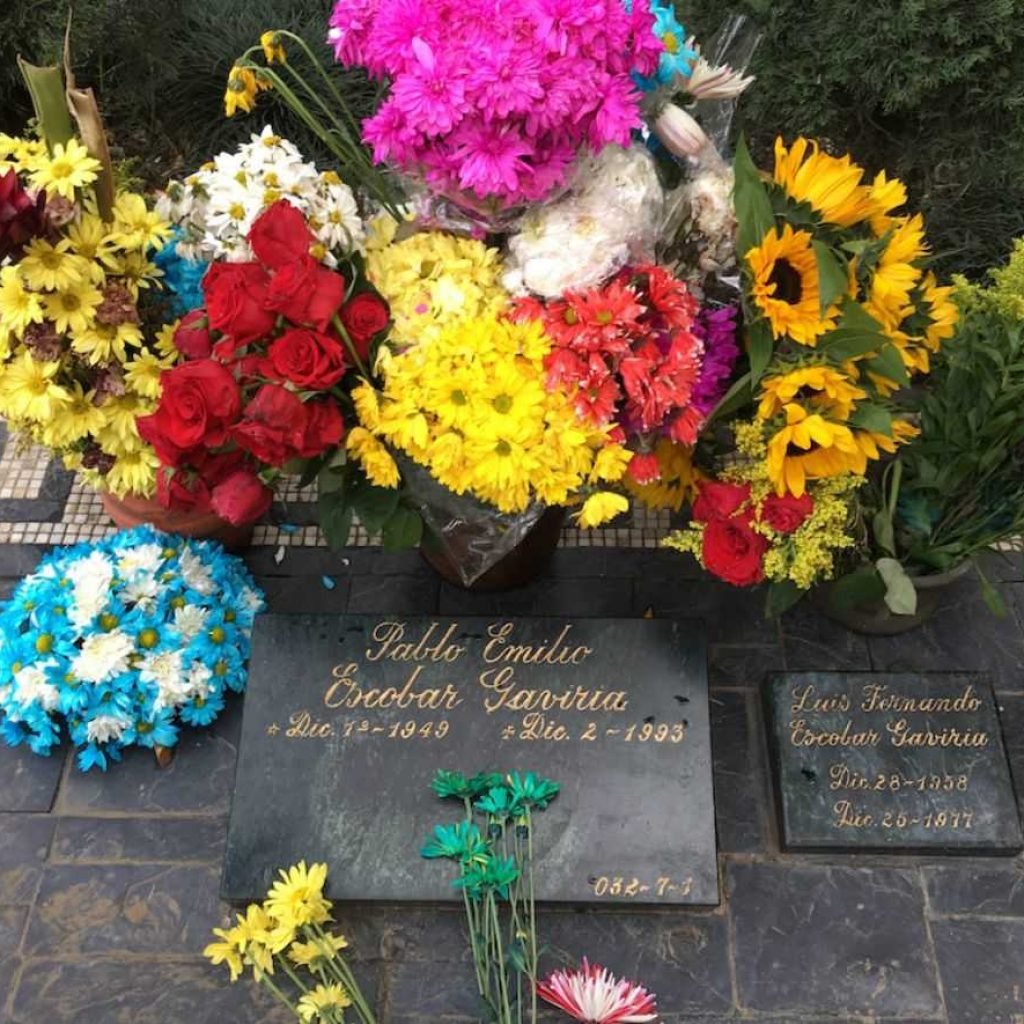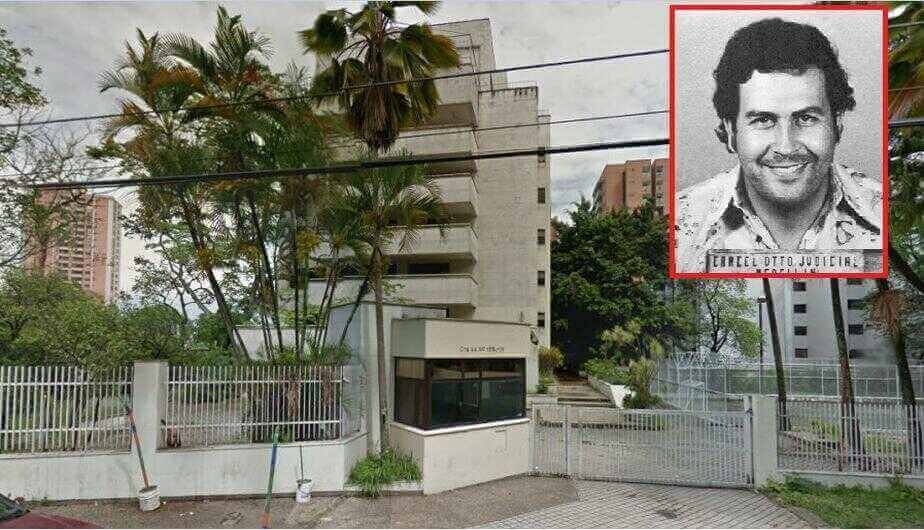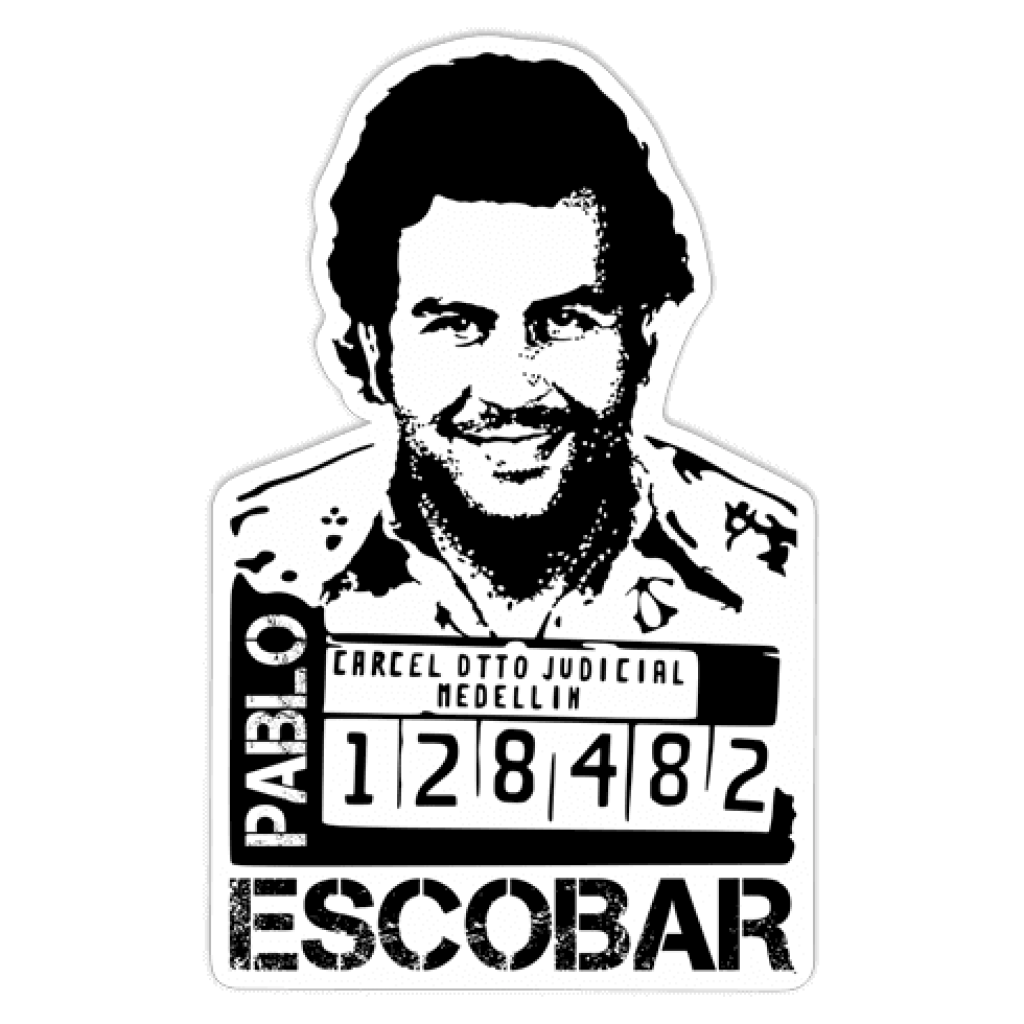 DON'T STAY BEHIND AND LIVE THIS EXPERIENCE.
RESERVATIONS +57 3135617135
HAVE YOU ALREADY TAKEN THE TOUR?
Our Tour Pablo Escobar Company respects and affirms the work of UNICEF and we also reject sexual exploitation and abuse or any kind of sexual tourism of minors, and pornography of minors. This favors compliance with Law 679 of 2001 of the Republic of Colombia. Likewise, we do not support in any way the illegal trade of Colombian fauna or flora (Law 17 of 1981 – Law 1333 of 2009). We categorically reject the transport of illicit drugs, as well as their commercialization and consumption. Please note that the costs of the different tours that we offer in our company may change. Conditions and restrictions on discounts and rates apply to tourist services. Also, our company opposes the non-legal trade of any kind of cultural property of the Republic of Colombia.